(Photo by Matt Stroshane/Disney Parks via Getty Images)
When Disney is involved, anything is possible!
A young girl named Daisy from Houston was diagnosed with Achondroplasia (a form of Dwarfism) from birth and has gone through multiple surgeries on her head, legs, neck and back. After witnessing her struggle, a nurse from the Children's Hospital nominated Daisy for a Make A Wish.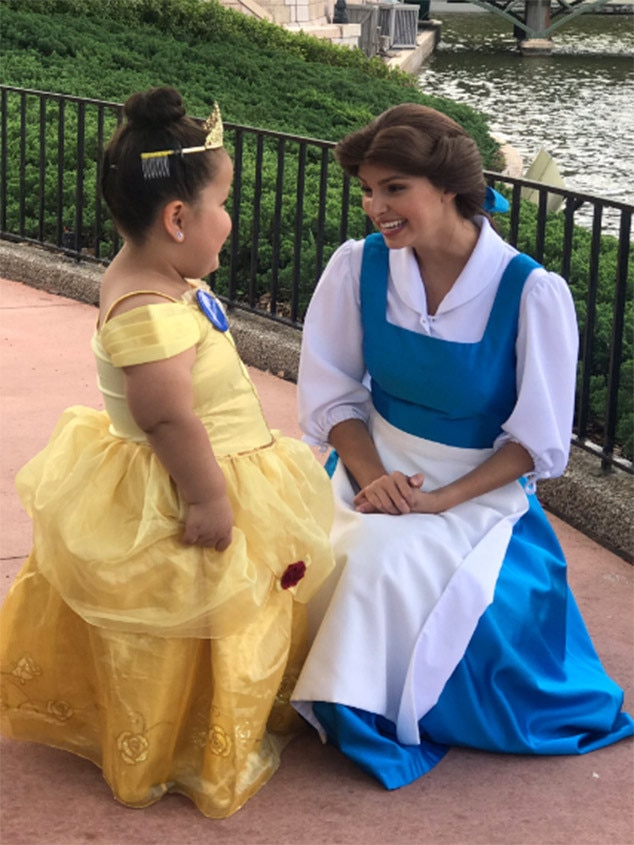 (E! News)
She wanted to meet her favorite Disney Princess Belle, from Beauty and the Beast. After she was approved to travel her family planned a trip to Walt Disney World in Florida. Daisy picked Disney World so she could also share the trip with her brother and sister.
On Sunday, Daisy got dolled up like Princess Belle in her yellow gown and finally got her meet and greet. She was in tears!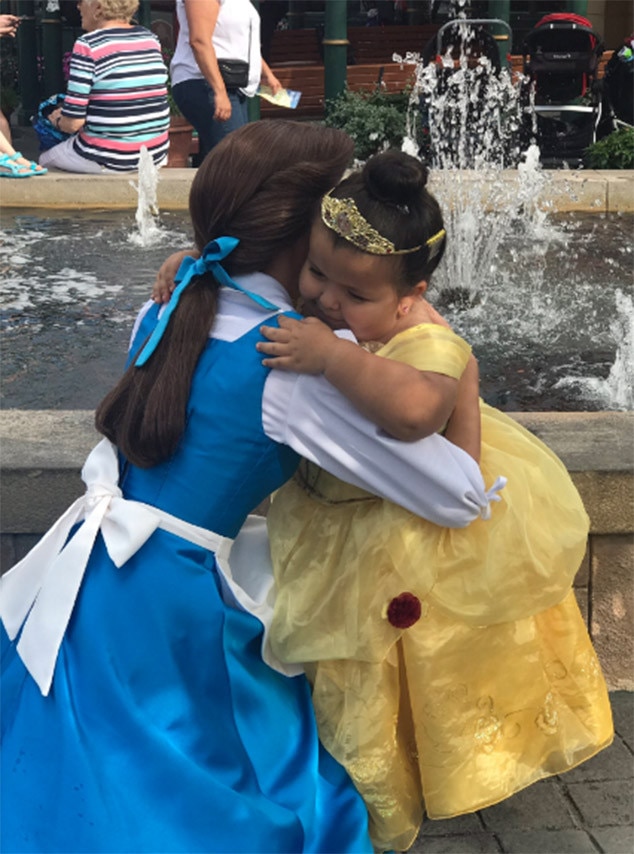 (E! News)
Belle took Daisy and her family on a tour of France in Disney World's Epcot.
Daiy's aunt told E! News, "Daisy was jumping up and down from excitement and was balling her eyes out when Belle told her she would take her on the tour. Daisy was sobbing from happiness, and everyone around her was crying, too. Disney characters never break character, but Belle almost started crying when she said goodbye to Daisy [at the end of the tour] because she was so touched."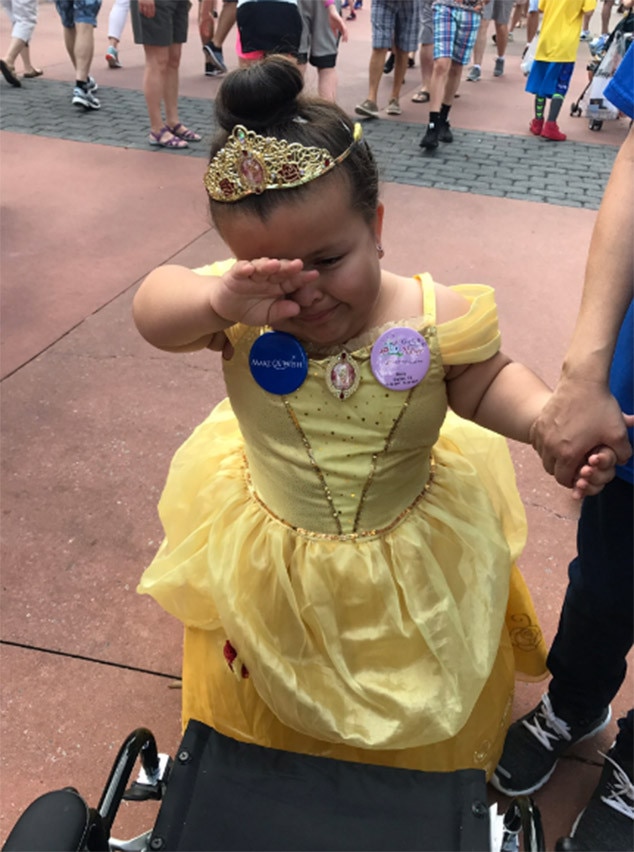 (E! News)
Bre
Comments